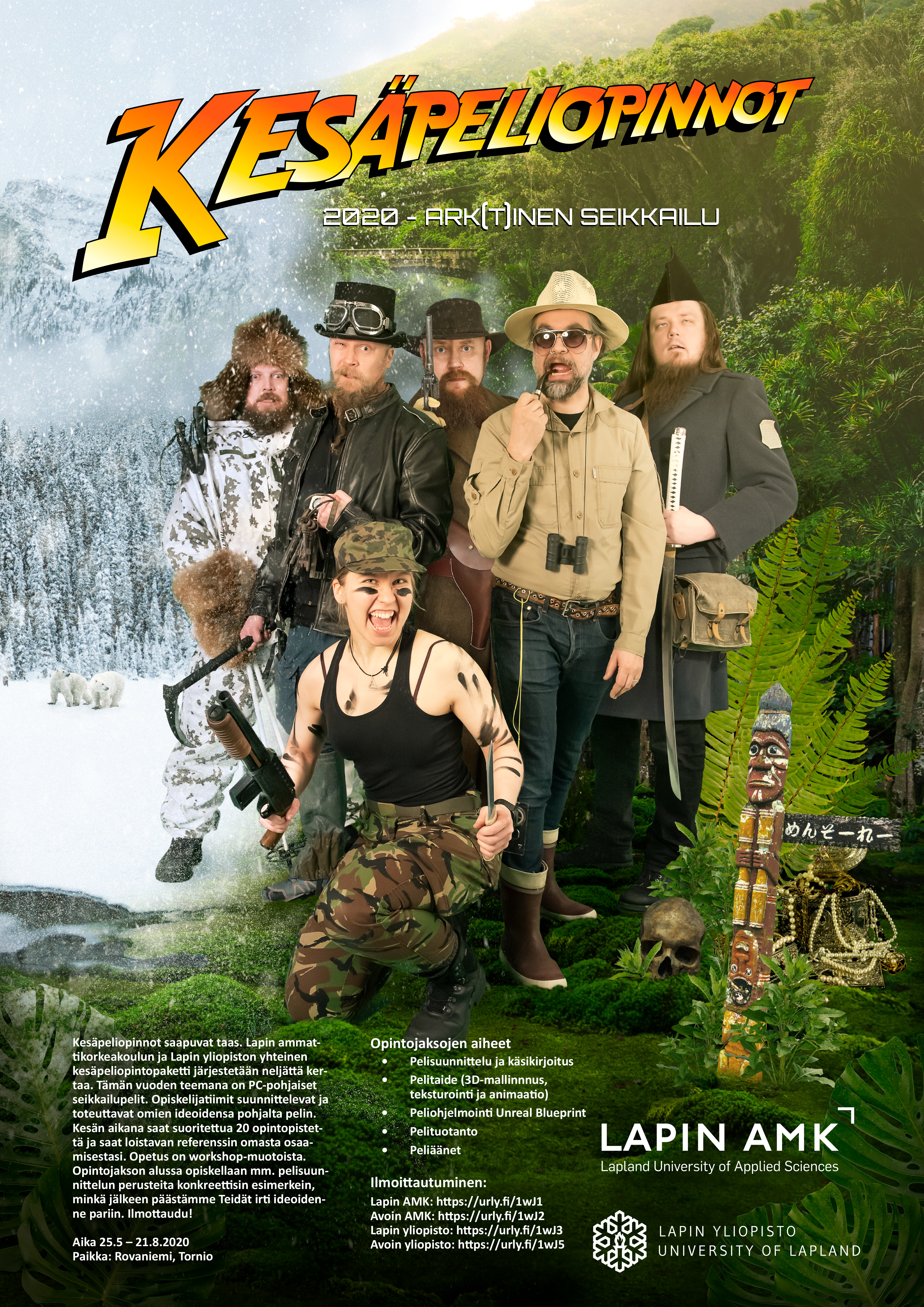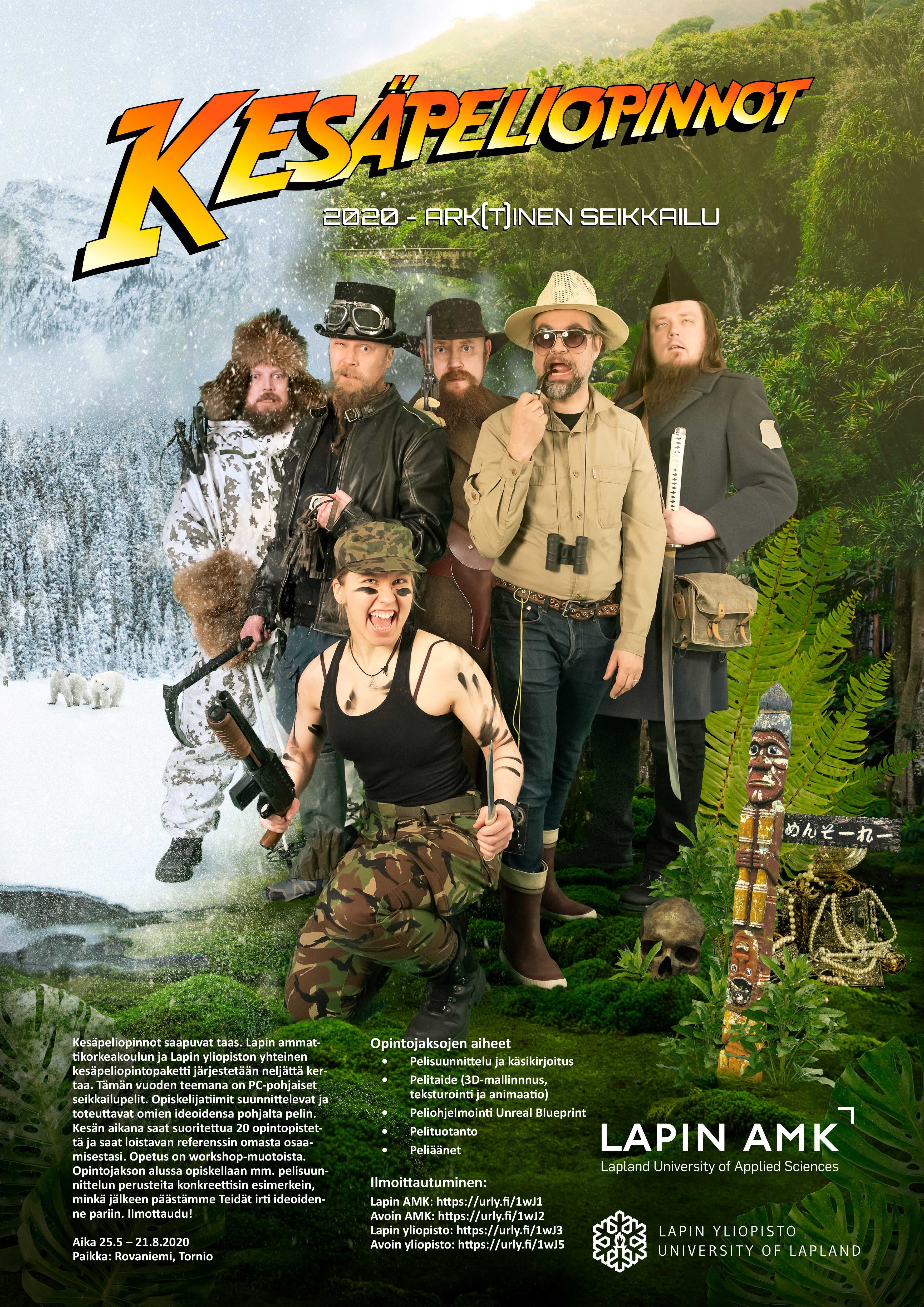 In 2020, the Summer Game Studies are held for the fourth time, but this year is exceptional in many ways. For the first time, summer game studies will be conducted entirely remotely, due to the prevailing epidemic situation.
Remote Teaching and studying have posed many new challenges, but at the same time provided an opportunity to try out new teaching methods. Teachers in the Summer Game Studies have become "YouTube stars" and all teaching materials are pre-prepared and uploaded to YouTube for students to use, allowing each student to progress individually – and if something feels difficult, they have the chance to rewind and watch the video again. Although the material is available on YouTube, students are offered individual guidance during the week: Question hours are held from Tuesday through Thursday, teachers tour in groups on Mondays and Fridays, and a Sprint Review is held every other Friday. Sprint Reviews are good opportunities to get to follow the progress and see the different stages of development of the game projects.
At the beginning of the Summer Game Studies, 16 groups of students were formed who will be working together throughout the summer. The Game Studies began with the basics of game design and grouping, from which we continued to learn both programming and modeling with the help of videos. This year, a record number of students took part in summer game studies: more than 110 students were enthusiastic. Students applied from high school, university, and university of applied sciences and each group found their areas of interest and strengths. Best of all, during the summer it is possible to try out different tasks in a group and learn something new. You don't have to code or model all summer, but you can try different roles according to your preference.
Summer Game Roles
Producer, Game Tester, Sound Designer, Screenwriter, Field Designer, Game Designer, Gameplay Programmer, 3D Programmer, Concept Artist, Technical Artist, VFX Artist, Game Engine Programmer, Network Programmer, Programmer, 3D Artist, Animator, UI Artist, Community Manager, Data Analyzer
Currently, most student teams are spending their summer vacation week, which this year is during the Midsummer week. A week's holiday after an initial clutch in studies is surely a warm breeze. Spring 2020 has been full of studying for most students, after which summer game studies began with full steam. Now students are allowed to enjoy the summer and take it easy.
After Midsummer, we return to continue our Summer Game studies: the next goal is to build a working prototype that will be tested at the next Sprint Review. Once again, amazing games are to be expected. Although this year's theme is "Adventure Games", there will be various genres of games to test at the closing ceremony on August 21st. There will be 2D and 3D games that utilize different game mechanics: so plenty of fun is to be expected! We hope that by the end of the summer we will be able to hold a joint closing ceremony and test the games of each group in the University facilities.
The Summer game studies are organized in co-operation between Lapland University of Applied Sciences and the University of Lapland. The staff of the University of Lapland and the Digital Solutions Competence Group of Lapland University of Applied Sciences work as teachers in summer game studies and are responsible for supervising students.
We will be publishing Game Trailers from the Summer Game Studies on the FrostBit website at the end of the summer – so stay tuned!
---
Written by Toni Westerlund & Jarkko Piippo | 15/06/2020