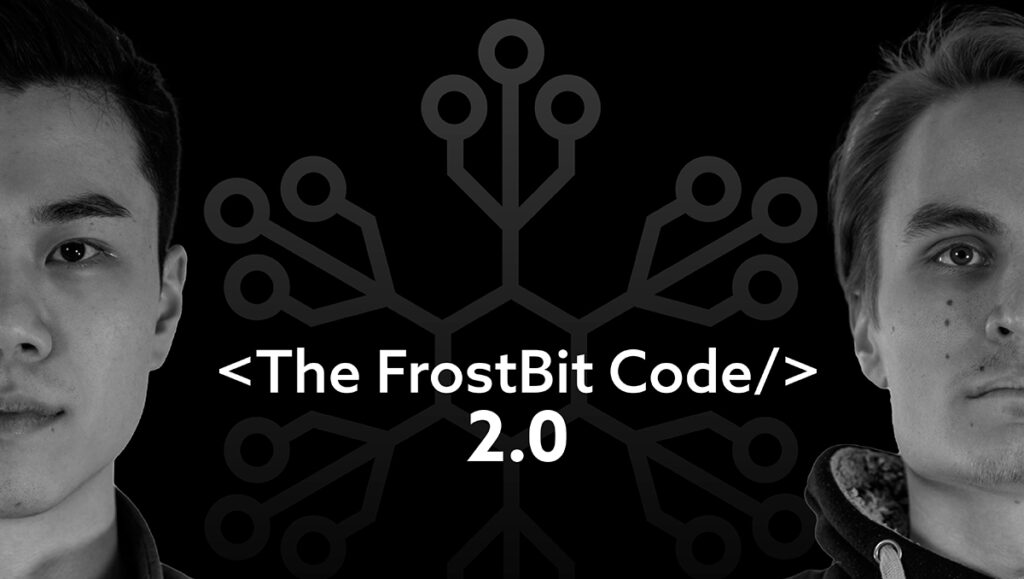 The FrostBit Code is a live event where you can join in to listen to and discuss coding- and everything-game-field related topics. In the spring of 2022, the focus will be mostly on the world of game programming, and the stream will be hosted by Onni, Joel and Samuli. In addition, other experts in the field are sometimes involved in the streams. Grab a cup of coffee and come listen! ☕️
The streams are broadcasted at the FrostBit YouTube-channel, where you can also find the previous stream VODs. During the streams, you can participate in the chat.
The streams are public and in Finnish, but international streams are planned for the future.