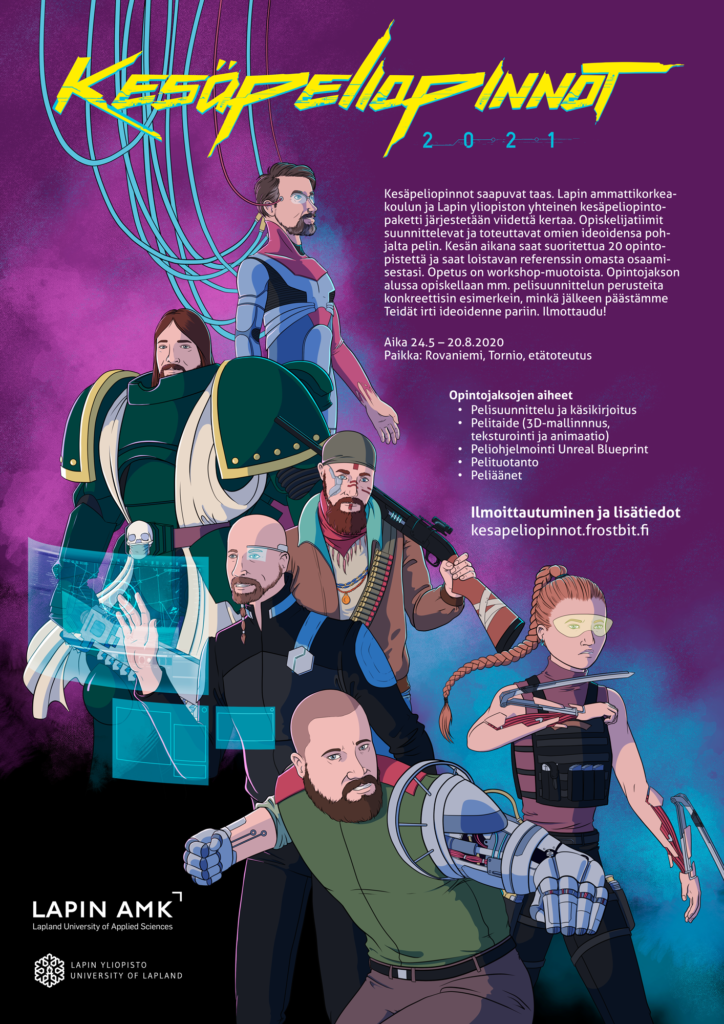 Registration for the 2021 summer game studies has started and will continue until 4pm of 10/05/2021!
Course topics this year:
Game design and scripting
Game art (3D modeling, texturing and animation)
Game programming Unreal Blueprint
Game production
Game sounds
Follow the link below to the official information page of the Summer Game Studies, where you will find more information and instructions on how to register. If you have any questions, you can contact Sanni Mustonen (Sanni Mustonen, firstname.surname@lapinamk.fi).