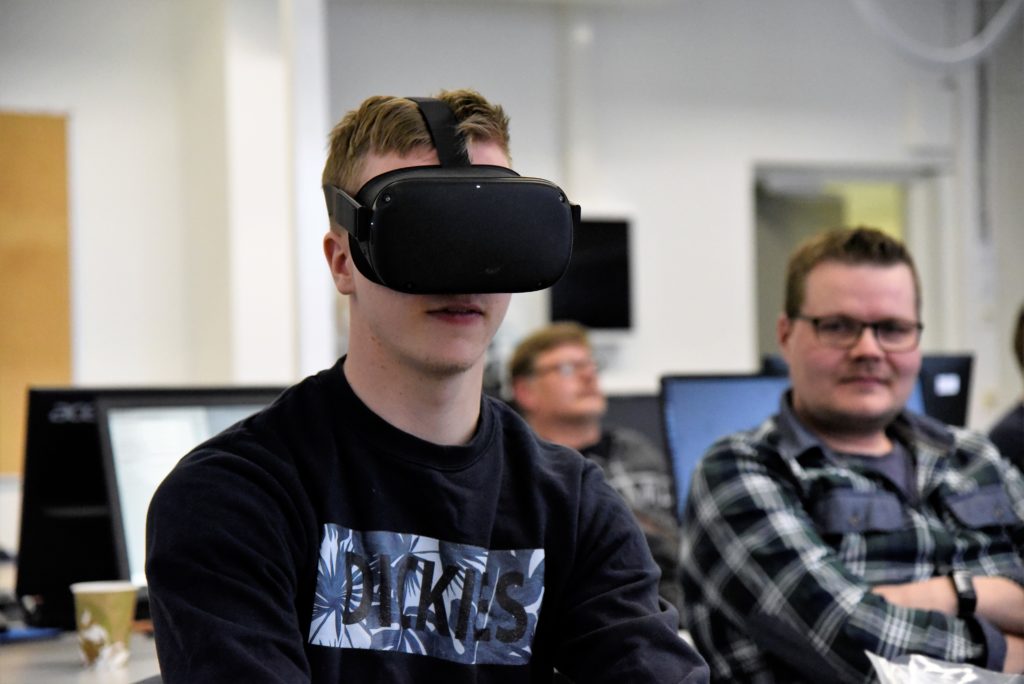 Often, challenging times bring resilience and inspiration for creative solutions. Now more than ever, digitalization and technology have kept us going and connected; nevertheless, we all have experienced the effects that a long day of working or teaching with digital tools has on our mental and physical health. For numerous reasons, working and connecting through a flat-screen is simply not enough. As humans, we need more; we need to connect in a meaningful way. These challenges and difficult times have fostered the rise of creative digital solutions, especially immersive technologies (virtual and augmented reality, VR/AR) since they enable us to travel without the need to leave our home or perform tasks that we will not be able to complete otherwise. Is this the right time for VR/AR to be the next digital tool and tech disruption that will elevate the way we work, connect, and travel? All the odds are in favor, as well as the hype.
How can VR/AR add value to education?
Education is definitely one of the areas that VR/AR technologies can create a significant impact based on the fact that most of the teaching and training is conducted remotely at the moment. The current teaching and learning methods through online lectures and classes lack interactivity and versatility; hence, immersive technologies can enhance the way we teach and learn. Think about the possibility that a teacher would put a VR headset and 'teleport' worldwide during the geography classes using Google Earth. Similarly with other school subjects, students can have a virtual visit, which is immersive and engaging, for instance, to the Colosseum of Rome during the history classes. A recent Stanford University study conducted with middle school students examined the differences in cognitive learning by comparing the usage of desktop and VR videos to teach about crystal reefs and ocean acidity. The study showed that the students who watched the VR videos had higher scores in learning compared to the students who watched the desktop videos. In addition, the students who experienced VR videos about the coral reef showed higher scores on the perception of self-efficacy compared to the group who watched the desktop videos.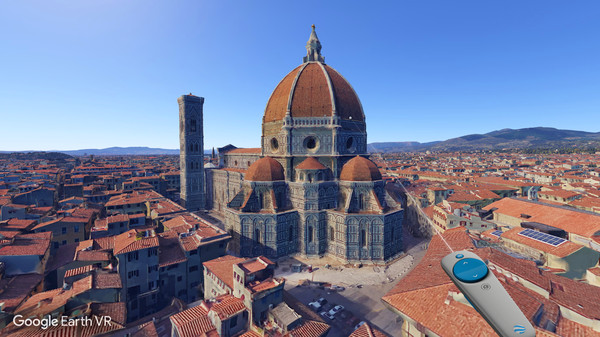 One major drawback is the costly prices of such technologies, although the devices are becoming more affordable and of higher quality, as time passes. Besides, teachers in the universities and especially high schools, have limited access to the technology and VR/AR devices because specific R&D or research groups mostly use them. An additional significant factor that has prevented the widespread of VR/AR technologies in teaching relies on the fact that teachers are often scared to implement new technologies in teaching, ensuring that they complement the curriculum goals. What is the starting point then? Being curious and embracing innovation in teaching! In the following steps, have a general understanding of the technology and how you could utilize it in teaching. Ideally, if your school has a dedicated lab or environment for VR/AR, that is the first place to go. Ask for a general introduction and possibly request to borrow one device that you can explore by yourself. If that is not possible, then there is a lot of information about the role of VR/AR in education online. Moreover, if your organization does not have professional devices, you can start by experimenting with more affordable options in the market, for example, Samsung Gear VR. Entering the world of immersive technologies is still a confusing pathway but fortunately, the accessibility to the VR/AR information and technology is increasing day by day.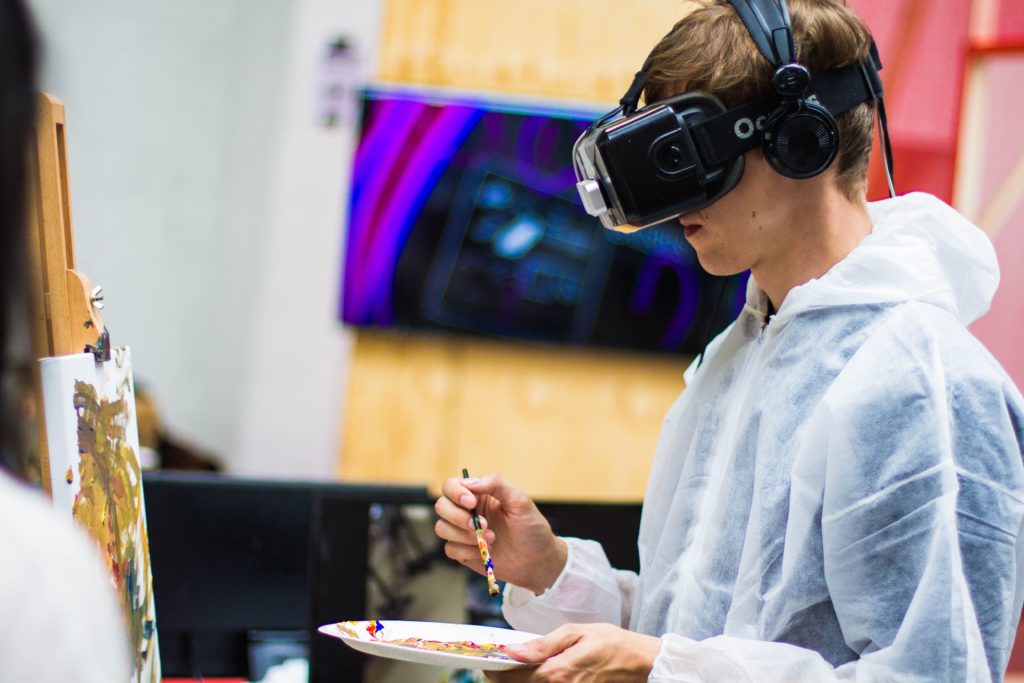 Which are the subjects that VR/AR can play a critical role in at the moment?
Healthcare
Due to the complexity of the situation regarding the physical distancing, healthcare is one of the sectors that need solutions that would enable remote collaboration and simulations. Several studies have proven the effectiveness of VR/AR in healthcare training and simulations; however, the employment of immersive technologies in healthcare is in the very early stages. According to the Gartner Hype Cycle for Digital Care Delivery including Telemedicine and Virtual Care, VR/AR for care delivery are ranked as 'on the rise' technologies, indicating that the real potential will evolve simultaneously with the technologies and applications. Therefore, the XR (extended reality, VR/AR/MR) simulations in the healthcare sector are estimated to have a market value of around 850 million euros by 2025, followed by a significant improvement of the technical and market value chains globally.
Considering the importance of immersive technologies in enhancing learning and safety in the healthcare sector, Lapland University of Applied Sciences has applied for international funding for a project which will create cutting-edge VR/AR solutions for healthcare education and medical staff. Our goal is to make healthcare training and simulations accessible to the students and professionals, enable hands-on experience which is safe and enhances learning. Another recent study indicates that when medical students train in VR, they scored better in all categories compared to the traditionally trained group, especially regarding information retention. The total test score showed an overall improvement of 230%. The future of healthcare training and simulations is surely based on immersive technologies.
Industry Training and Simulations
Similarly, with the healthcare sector, enterprise training and simulations is another critical sector where immersive technologies can be a solution for the disruptions caused by the pandemic. Long-term remote work has called for solutions for remote training and simulations. XR training and simulations for different sectors of industry is one of the key areas of expertise at the FrostBit Software Lab. We have developed VR training and simulations for the mining industry, renewable energy production, reindeer herding, real estate, and forestry.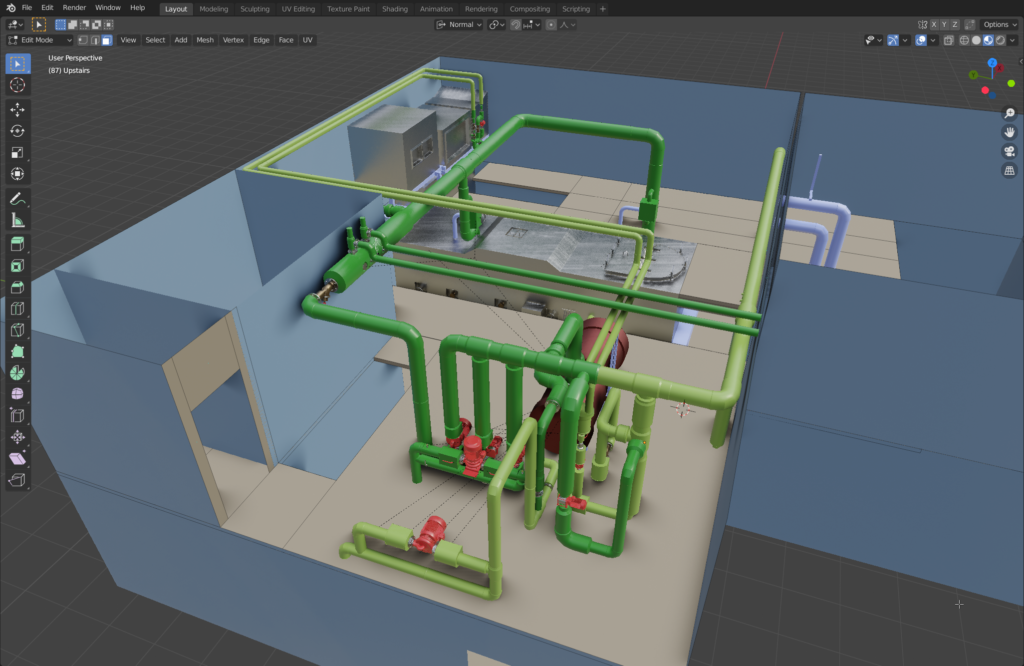 The on-going DUKE project will develop a digital twin (digital representation) of the district heating power plant in Jänkätie, Rovaniemi, which will give students and new operators hands-on experience on the operation of the plant without the need to physically be there. A cost-effective and safe solution, which will make learning more accessible and effective for the students.
Tourism
The tourism sector in Lapland has been massively impacted by the pandemic and the negative effects are predicted to be long-term. While hoping for a better future, very few companies have shifted their attention towards innovative and creative solutions to sell their experiences. That might be due to the lack of awareness about the possibilities on the market, technology readiness, or the costly technological solutions. This is a time when the travel industry should adapt and look for creative and innovative solutions to reach their customers. XR solutions will not solve all the problems, but they will give hope and new markets. How can we create an immersive experience of Santa Claus Village, Northern Lights, or Lapland Landscapes without the need to physically be here? Surely, it is a complex task but the technology is here. We have to step up and implement it. The Amazon Explore platform was launched to provide people with virtual traveling experiences. You can pay to have a tour with a private guide in different cities of the world, such as having a virtual walking tour through Mexico's city urban art scene. The experiences are video and desktop-based; thus, not immersive. Traveling experiences are immersive and VR leads to immersion.
Fostering distance collaboration through immersive technologies – the Arctic perspective on XR at VR Days 2020
This year, we were invited to share our XR expertise and use-cases at the most comprehensive VR/AR event in Europe which this year was held remotely. VR Days blends different fields in which immersive technologies are applied such as business, art, training and simulation, education, hardware, funding etc. This was a major step for FrostBit Software Lab and Lapland University of Applied Sciences to feature among the most influential individuals and companies of the XR industry such as Oculus, HTC, Facebook, Google and much more. As the first Finnish VR laboratory, FrostBit has a long history of solving-real life challenges with immersive technologies. For instance, creating a virtual graveyard experience for Salla' museum of War and Reconstruction which would allow the visitors to access the German soldier graveyard located in the Finland-Russia border area. The VR experience enables an authentic graveyard visit without the need to go through the border control between the two countries. Check out the speech for VR Days 2020 below:
What to consider when planning and creating immersive experiences?
The quality and the content of the VR/AR experience can vary on the desired outcome of the specific experience; however, there are certain key steps that are critical when planning a VR/AR project. Most importantly, the combination of engineering, psychology and education are essential in creating meaningful VR/AR experiences. My perspective when planning XR experiences: combining cognitive psychology, media education and user-experiences. What makes a VR experience meaningful? Consider these tips:
The XR experience should solve real-life problems. Although that might not always be the case, technology will solve a problem that is not possible to be solved otherwise.
Employing user-centric design. The XR experiences should emerge from the users and carefully designed with them.
Strive for meaningful experiences. Meaningful experiences engage the user and there is a clear intended outcome at the end of the experience.
Make sure you combine multi-disciplinary teams and skills. As stated above, combining multi-disciplinary teams will possibly ensure that the three other points are considered. Multi-disciplinary teams and skills lead to holistic user-centric experiences. That is a core strength we have here at FrostBit, where we proudly co-work with a diverse team of engineers, educational specialists, designers, artists, etc.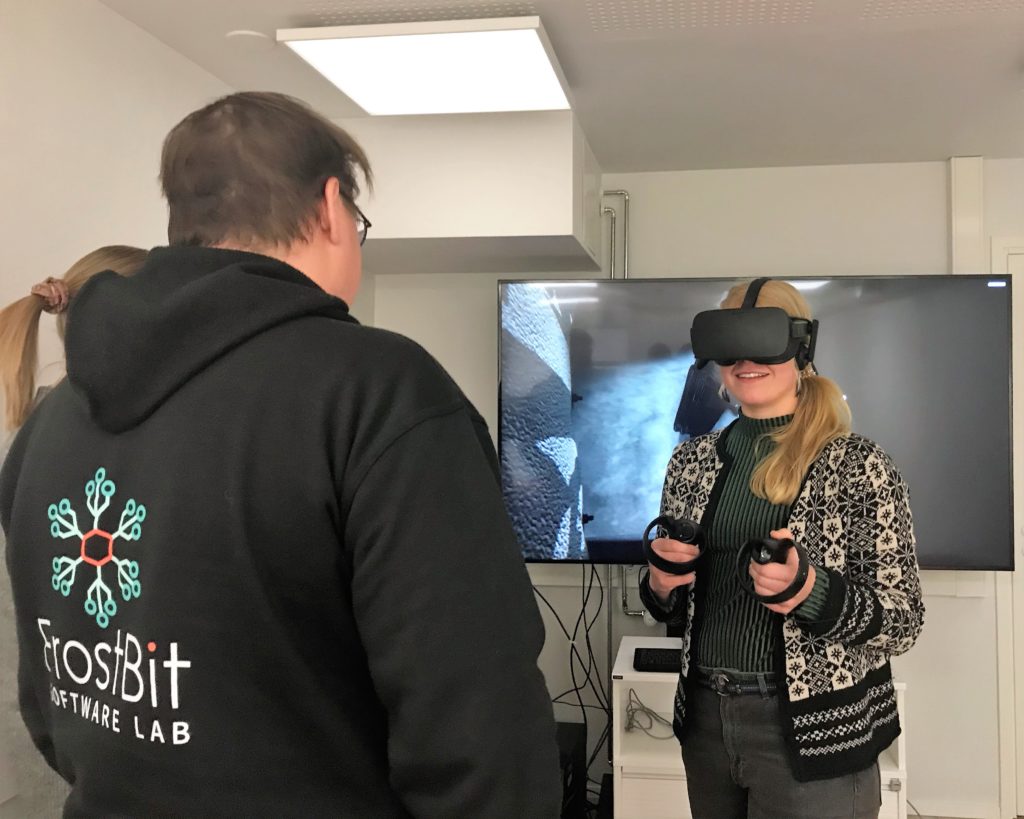 We, here at FrostBit Software Lab (Lapland UAS) are on a mission to make technological solutions accessible to the community. Therefore, we are organizing info sessions with teachers, educational specialists, decision-makers, and companies in Rovaniemi and Lapland region on how to utilize immersive technologies during the pandemic. We want to give our support to overcome the barriers caused by the pandemic and we believe that immersive technologies are a powerful assisting tool. Are you ready to explore VR/AR technologies and understand how it can be of help in your subject or business? Send us a message in advance to have a personalized meeting and demo. For teachers at the Lapland UAS and the University of Lapland, you can pop-up anytime at the FrostBit lab facilities.
Hakkennes, Sh., Craft, L., Jones, M. (2020). Hype Cycle for Digital Care Delivery Including Telemedicine and Virtual Care. Retrieved on November 15 from: https://www.gartner.com/en/documents/3988593/hype-cycle-for-digital-care-delivery-including-telemedic
Muller Queiroz, Anna Carolina & Nascimento, Alexandre & Tori, Romero & da Silva Leme, Maria. (2018). Using HMD-Based Immersive Virtual Environments in Primary/K-12 Education. 10.1007/978-3-319-93596-6_11
Pottle J. 2019. Virtual reality and the transformation of medical education. Retrieved on November 12 from https://www.ncbi.nlm.nih.gov/pmc/articles/PMC6798020/
Written by Erson Halili
—— 18.11.2020 ——
SHARE IN