Experiential Technology in Lapland
The main goal of the Lapland Experience Technologies 2025 -project is to help local businesses in Finnish Lapland to utilize the potential of experience technologies and make it more visible in the areas. The virtual war cemetery is produced based on the German soldier war cemetery located in the border-area between Finland and Russia in Salla. The virtual experience strives to offer an authentic visit to the graveyard, which is often unattainable for visitors.
The war cemetery is created on a platform utilizing virtual reality technologies. The user-experience was made easier by creating a specialized control panel for moving inside the virtual environment, instead of using the classic virtual reality controllers. With the use of virtual glasses, the visitor can, for example, activate the silhouettes representing the amount of the soldiers buried in the cemetery, place candles in the environment, and most importantly, see the real names of the soldiers on the gravestones.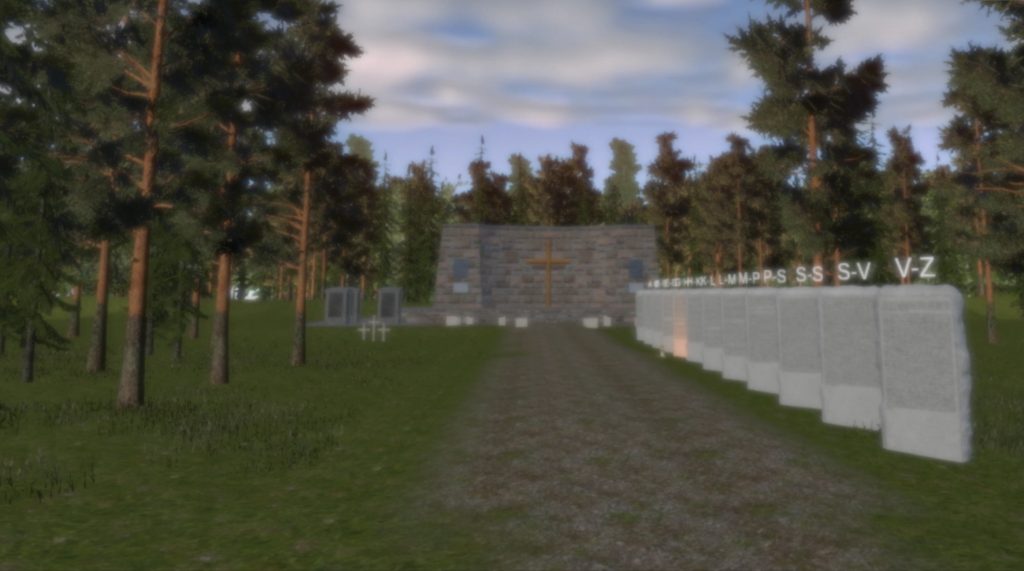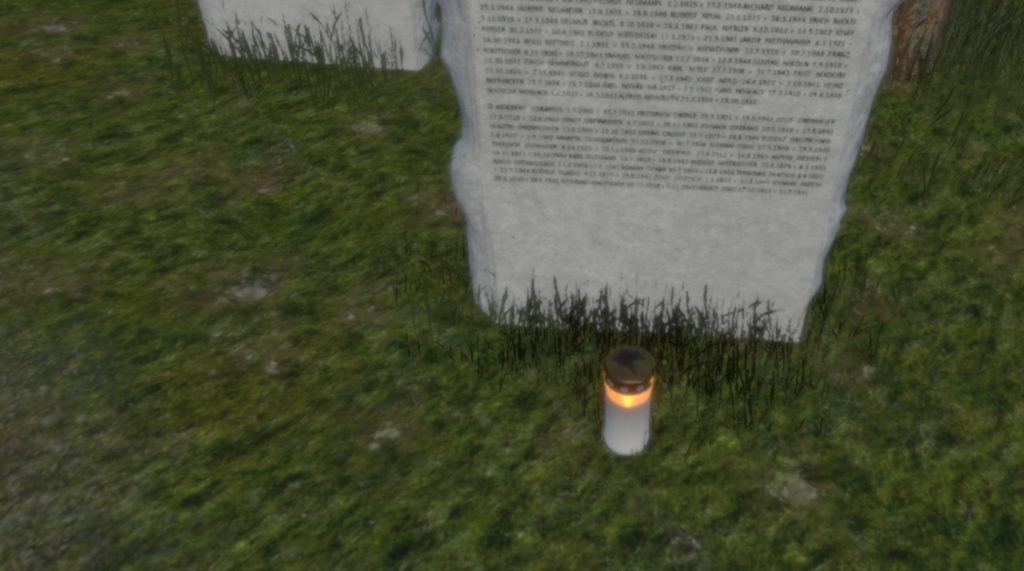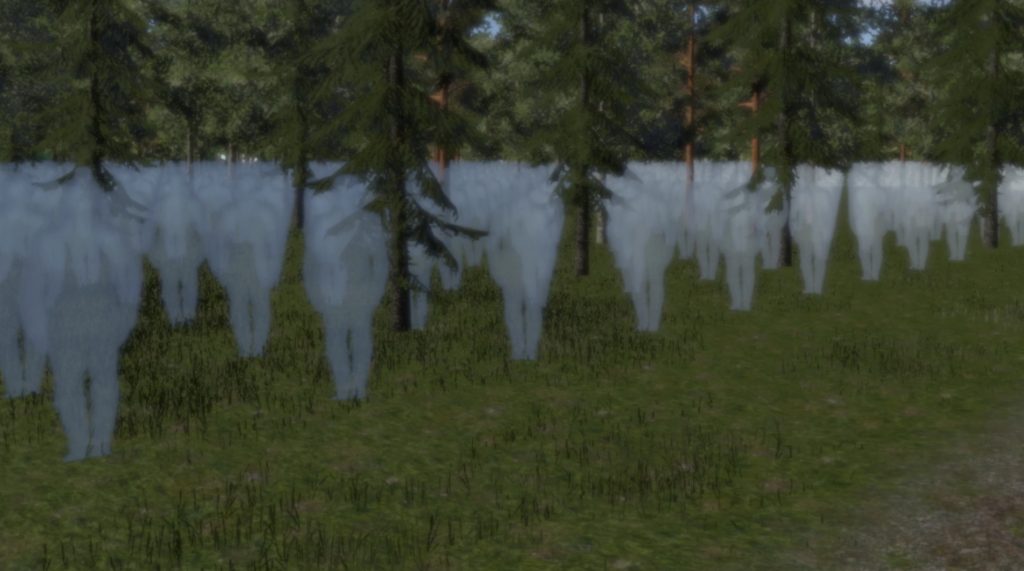 PROJECT
Lapland Experience Technologies 2025
TIMETABLE
01/09/2017 – 31/01/2020
TOTAL BUDGET
208 719 €
CONTACT PERSON
Toni Westerlund / +358 40 656 4978
The virtual cemetery was created as part of a project ensemble where the content of Salla's Museum of War and Reconstruction was visualized for free and without physically transporting to the border-area where the museum is located. With the help of virtual technology, the environment offers an authentic experience visiting in an often unattainable location.