Enhancing nature traveling in the City of Rovaniemi
FrostBit took part in the NatureRovaniemi -project, where Lapland UAS in cooperation with the Rovaniemi City, Metsähallitus and Lapin luontopalvelut aimed to develop and improve the technological marketing and communication in eco-tourism of Rovaniemi. The project provided digital tools for the city and tourism entrepreneurs in order to promote awareness and marketing of eco-tourism in the City of Rovaniemi.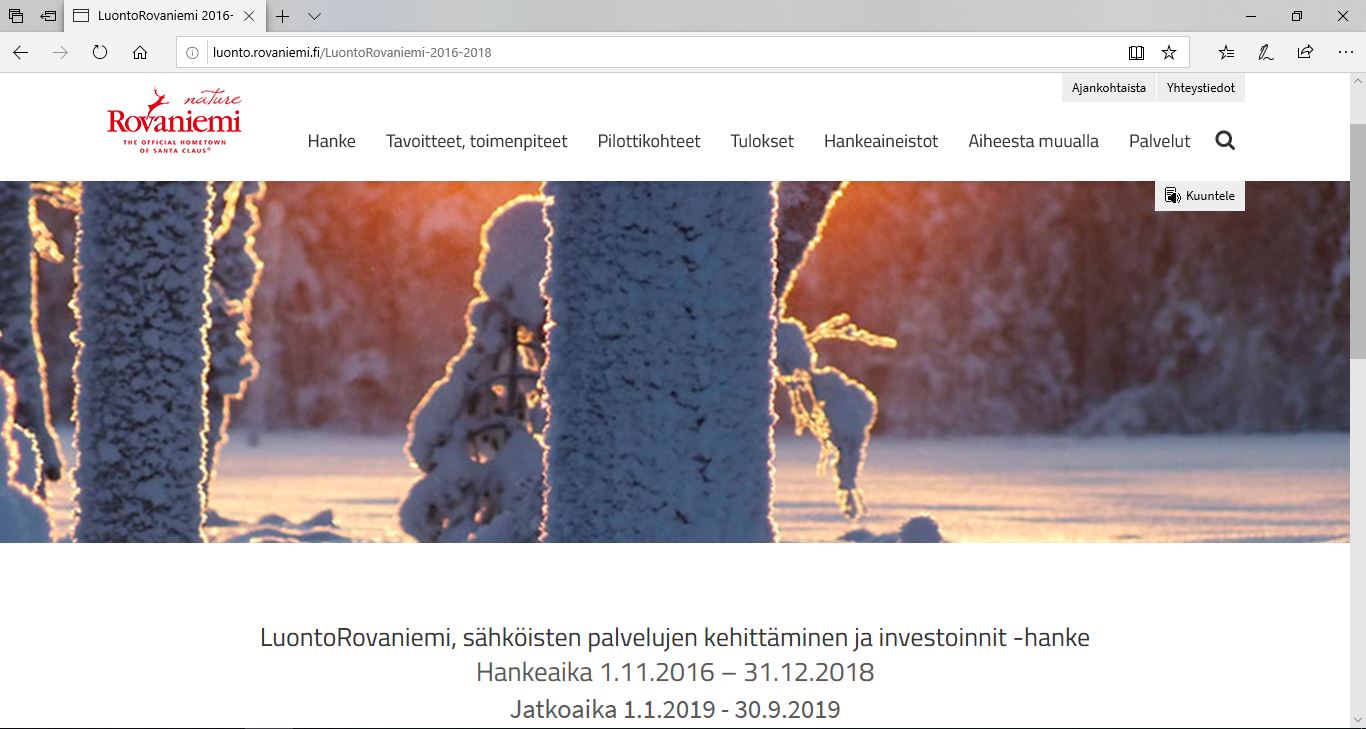 The laboratory produced a Rovaniemi Nature -mobile application (for Android) which aimed to serve especially tourism whilst improving the nature traveling in Rovaniemi's nature trails. The trails have digital tasks, missions and sights embedded into them, in the form of videos, photos and quizzes. The app also showcases the distance traveled and time spent on the nature trails.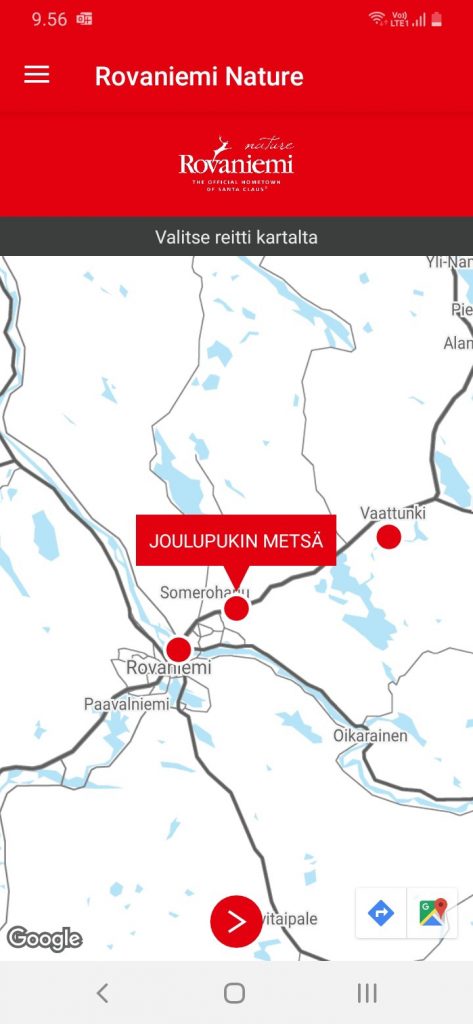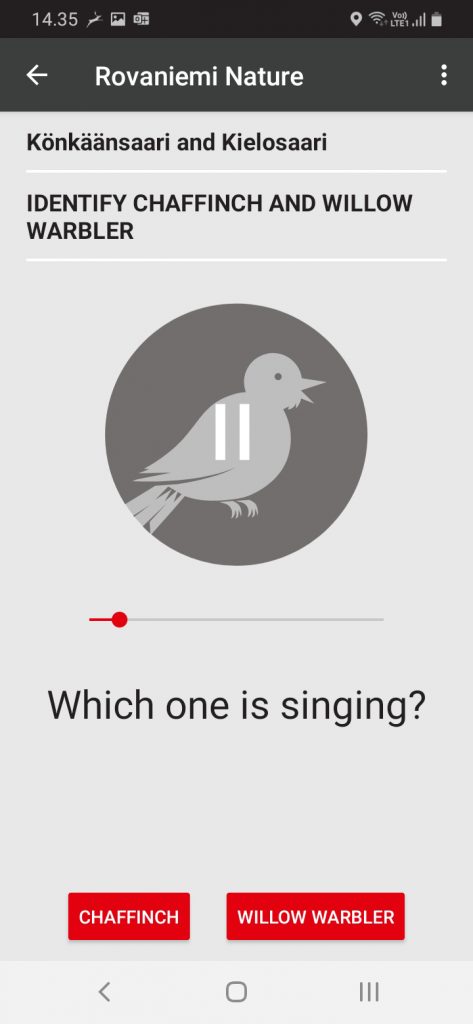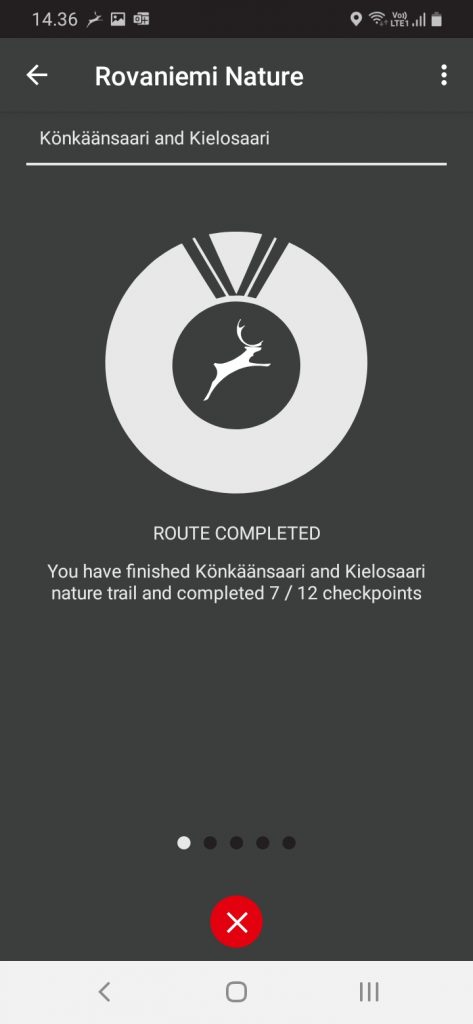 PROJECT
LuontoRovaniemi
TIMETABLE
01/11/2016 – 30/09/2019
TOTAL BUDGET
714 126 €
CONTACT PERSON
Tuomas Valtanen / +358 40 687 2919
As a result of the NatureRovaniemi project, accessible eco-tourism services can be easily obtained by everyone. The project has offered digital tools for both tourism entrepreneurs and tourists, but can also serve as a learning tool for nature studies. The brand is utilized in Napapiiri Arctic Circle hiking areas and trail guides, as well as in online services and the area's tourism marketing.