Berry harvest situation from photography
In a traditional way, a berry harvest situation is calculated manually, which is simple but requires a lot of human labor. The Berry Machine project aims to develop a software that can shift the manual calculation to modern image-based automatic calculation. The goal is to utilize image analysis to facilitate both the work of an individual observer and to produce more comprehensive and accurate harvest monitoring.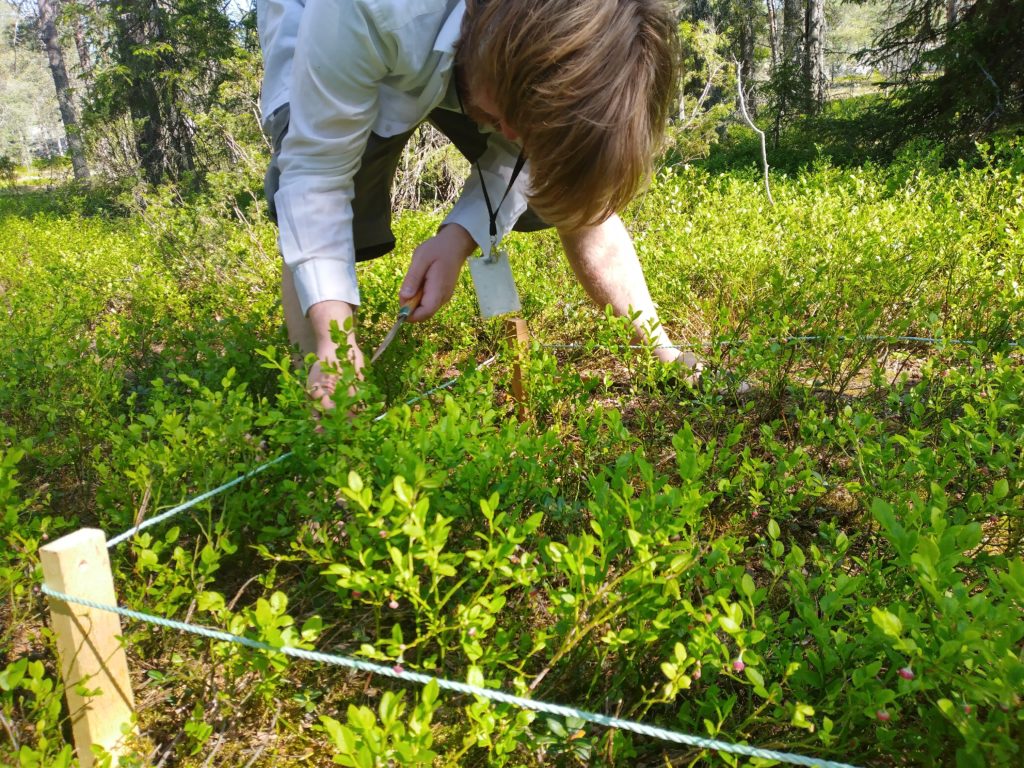 The Berry Machine project has started to find solutions to the current situation of calculating berry harvest through machine- and deep learning. The web and mobile team launched the actual technical work stage in the summer of 2021 and produced preliminary berry image data for the project. From the point of view of machine learning, it is important to gather as much and as diverse material as possible. Image annotation in the project is implemented with the Label Studio software, the use of which can be seen from the images below.
The project actions are updated on its official blog: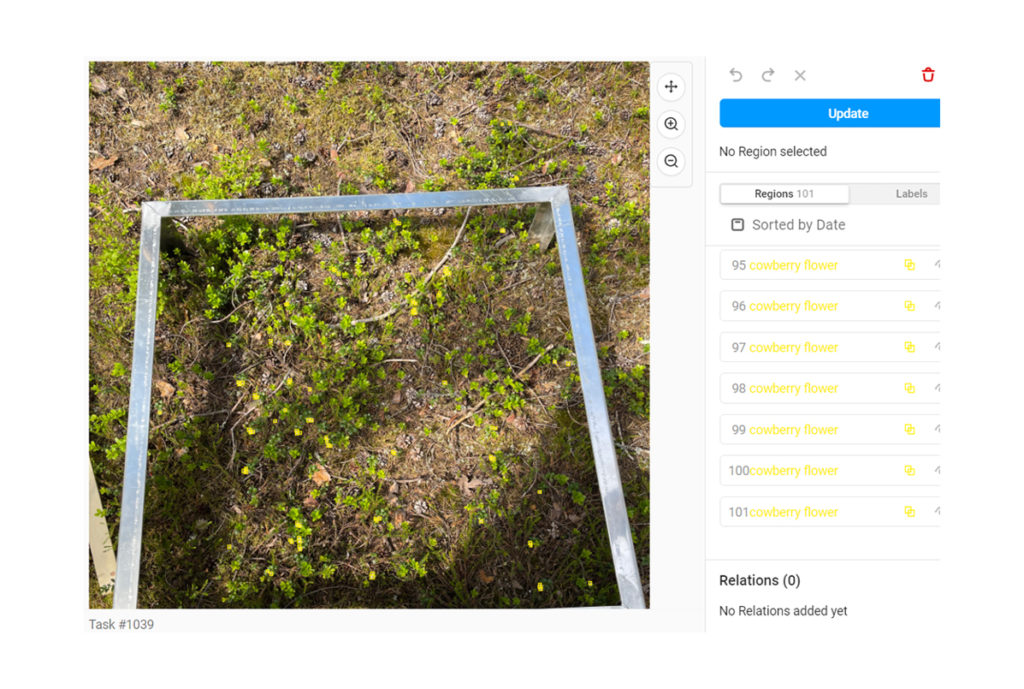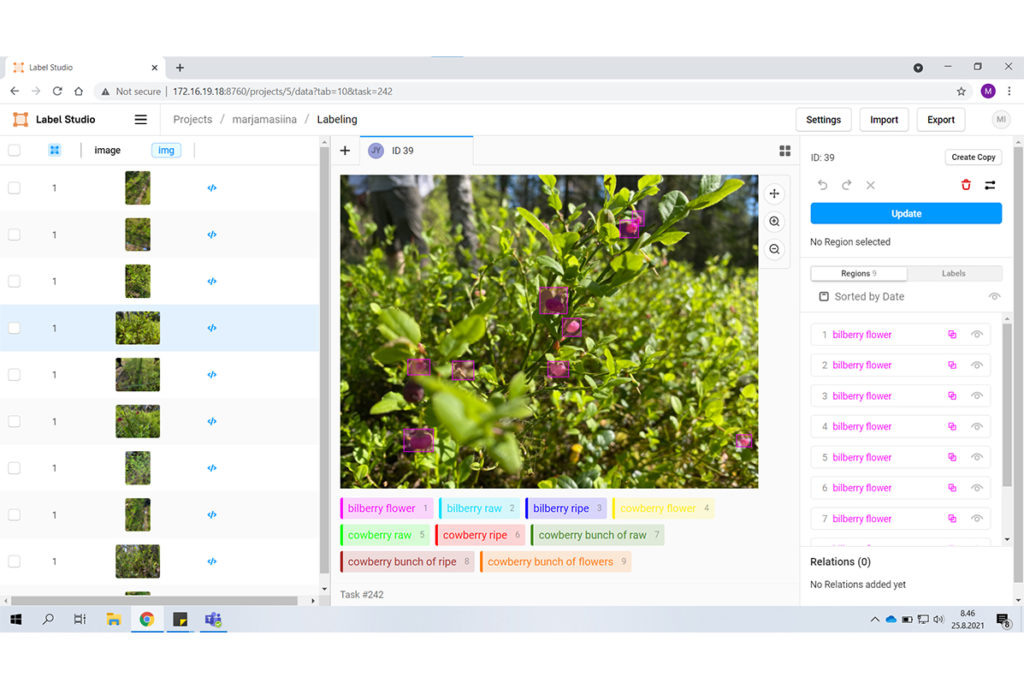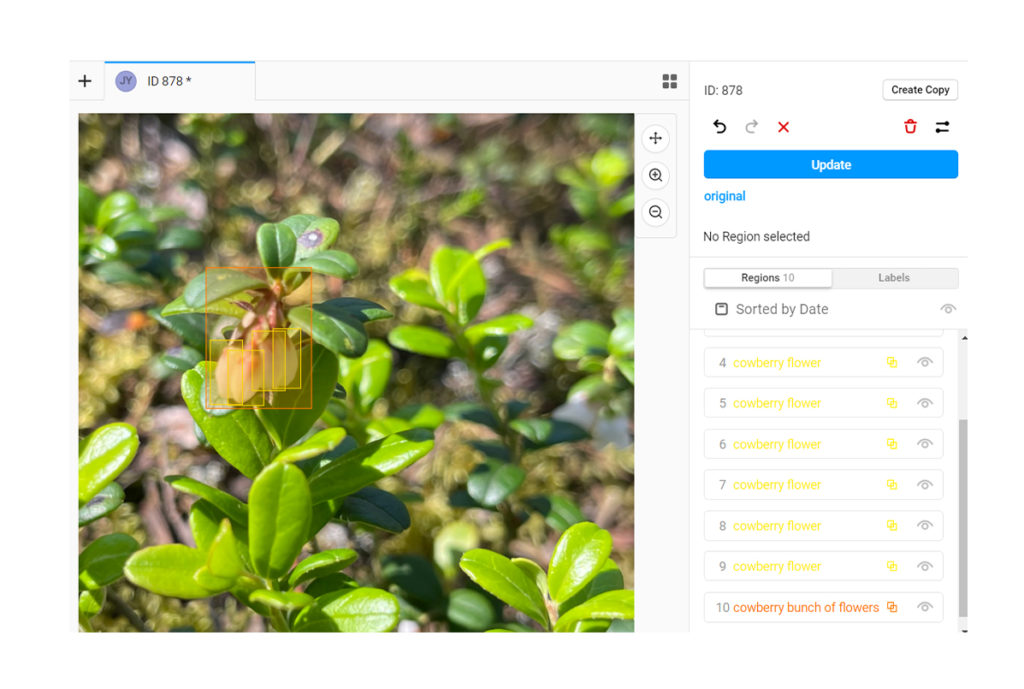 PROJECT
Berry Machine
TIMETABLE
01/01/2021 – 30/09/2022
TOTAL BUDGET
120 400 €
CONTACT PERSON
Tuomas Valtanen / +358 40 687 2919
The results of the project will showcase an image-processing software as well as a phone application prototype that automatically calculates the number of flowers, raw flowers and ripe berries. The measures will increase the intelligent use of renewable raw materials and also aims to implement a bigger and international pilot project in the future.