Virtual Reality in Construction Planning
Virtual reality is constantly more utilized in civil engineering and design. The virtual student apartment demonstration, part of the kickstart project 'Smart Technologies in Arctic Environment', was developed for Domus Arctica -foundation which was designing an 8-floor block of flats for students.
The purpose of this virtual apartment was to collect feedback about the apartment's surface materials and colors, which the user of the demonstration can test out with virtual reality technology. The user can move around in the apartment and change the surface materials and colors with VR controllers.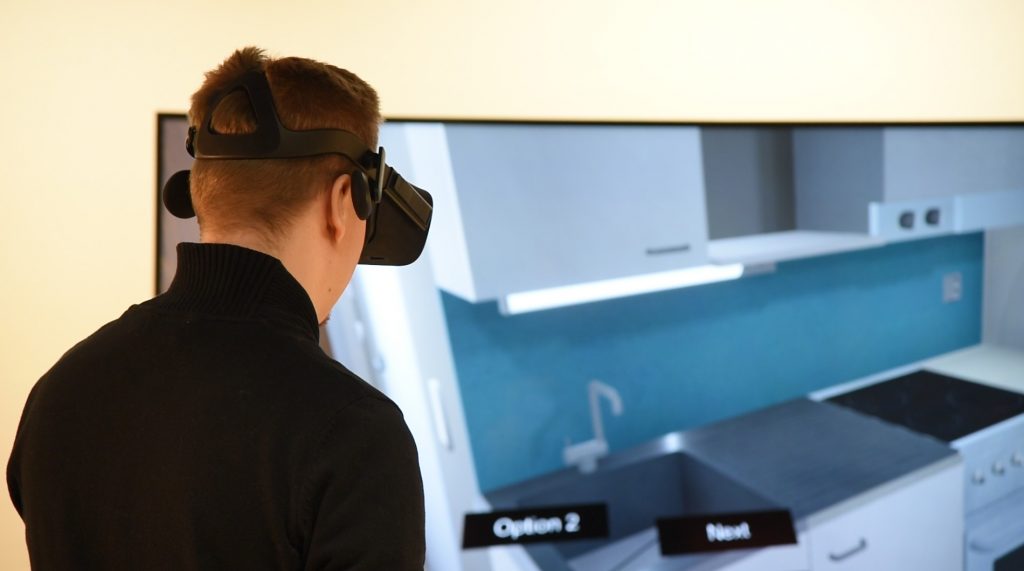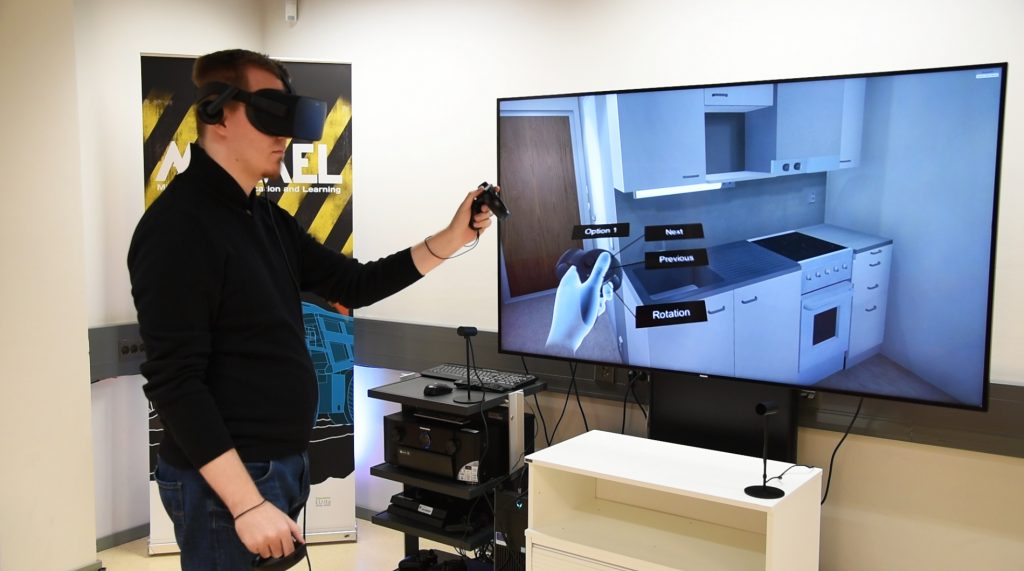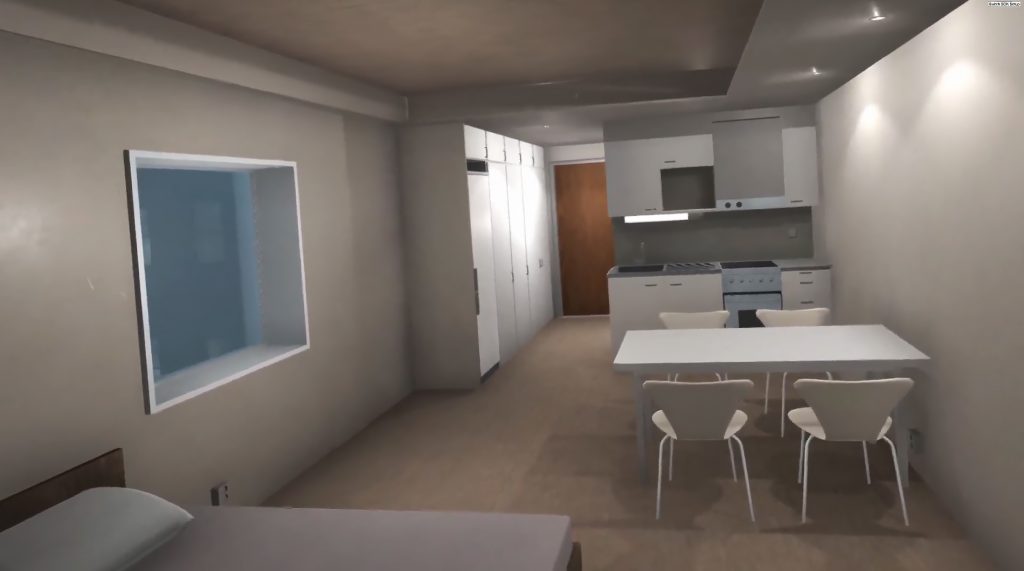 PROJECT
Smart Technologies in Arctic Environment -kickstart
TIMETABLE
01/08/2016 – 31/12/2018
TOTAL BUDGET
407 480 €
CONTACT PERSON
Matti Vatanen / +358 40 168 5952
This virtual demonstration makes it possible to see alternative end-results of civil engineering already in the planning and designing phase, which makes it easier to make changes during the planning phase rather than during the building phase. These types of demos that utilize virtual reality can potentially save a lot of money and time, as well as offer a clearer image of the functionalities and design of the apartment compared to showing them on a paper.