We already have about 40 employees working in the lab, as well as, of course, our trainees, exchange students and students working on their thesis. Much of this is happening in the Game Development team amongst various game projects. Our number of employees has grown tremendously in recent years and a lot of new different skills have come along. We are no longer just a team of engineers coding in a dark lab with the power of 'Jolt Cola'. Professionals in 3D-modelling, graphic design, service design, audiovisual and game pedagogy, among others, have joined the team. This has brought along everyone's personal skills to the team. Our team has really strong skills to establish holistic projects from the beginning to the end. We constantly work closely together with projects on the Mobile and Web team, since almost every one of our projects needs at least a website or back-end system. Building a complex background system is the core competency of the lab's Mobile and Web team.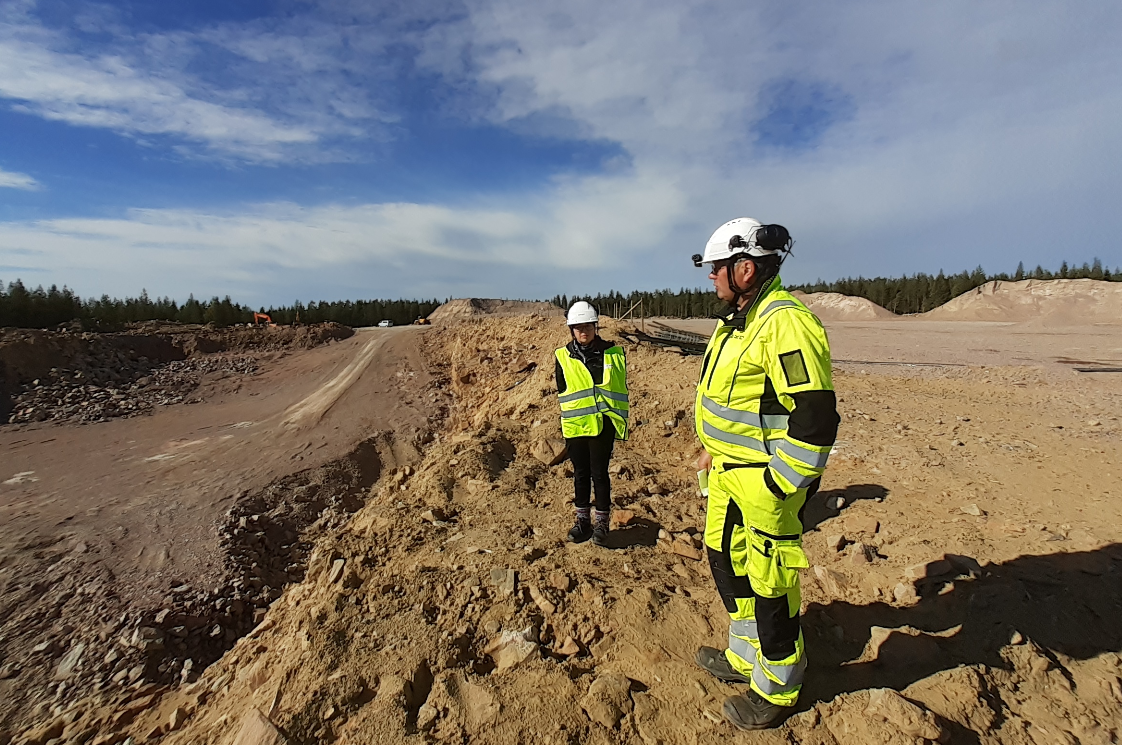 What do we actually do in the Game Dev team? Our main tools are different game engines: we mainly use Unity3D or Unreal game engine according to the project. While our team name is Game Dev Team, we do not only make games in the "traditional format". We utilize game technology, for example, for visualizations, simulations, learning environments and marketing. This makes the work really versatile; we get to work with different substance industries and we have made various implementations utilizing game technology ranging from particle physics to medical care. However, we don't only cooperate with different material industries – we also often get to get to know and study what it is like to work in the industries, such as mining. A good example is the KaiVi project, during which the programmers and modelers from the lab went on internship to the mine to get acquainted with the mining operations. Such action is paramount when it comes to building environments that reflect reality. It is also important for the development team to have some understanding of the substance industry and thus be able to communicate effectively with professionals.
Multidisciplinary skills and learning
The full use of gaming technologies requires the cooperation of several professionals. Each project begins with designing and defining, involving substance experts, designers, programmers as well as artists. At this stage, pedagogical solutions to learning environments are also considered and service design tools are included. The actual implementations involve different stages depending on the project, but typically the project starts with conception and technology tests or prototypes, from which the transition to the actual product development takes place. Depending on the project, suitable tools are selected for the project, as well as the necessary methods for carrying out the project. We use the Scrum Method in several projects: the method enables agile development, and works very well in the current situation, where work takes place largely remotely.
We use new technological equipment and solutions in several projects. For example, we get to implement different virtual reality environments and also look for new solutions to take advantage of virtual reality. However, virtual reality is just one of the new technologies we take advantage of. In addition to VR, we can utilize artificial intelligence, machine learning, sensors, motion platforms and controllers in our projects, amongst other things. We are always striving to find new ways to leverage technology in our operations to get the best results.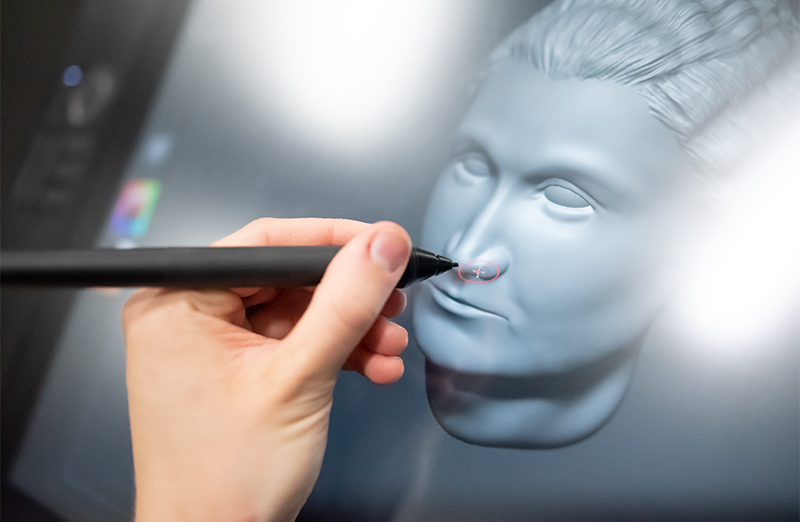 While we each have our job roles in the lab, that doesn't mean the programmer just needs to code, or the modeler to model. Depending on your own skills and state of mind, you can participate in various tasks in a variety of ways. There are project planning, articles, presentations, development assignments, internship guidance, technical leadership, workshops, webinars, and many other tasks important to our operations. Cliché, but true; no workday is similar and no project is similar.
Some of our staff also work as part-time teachers in ICT training. It is rewarding to be able to share our know-how with future engineers, and additionally, through it be a laboratory that makes its own contribution to the development of the area. In the upcoming summer 2021, we are once again involved in arranging the Summer Game Studies in the Lapland UAS. The planning phase is ongoing and the greatest Summer Game studies are on the way! Be sure to follow the FrostBit publications, as we will definitely report the mood from the SGS during summer.
—— 26.02.2021 ——
SHARE IN
Toni Westerlund, Project Manager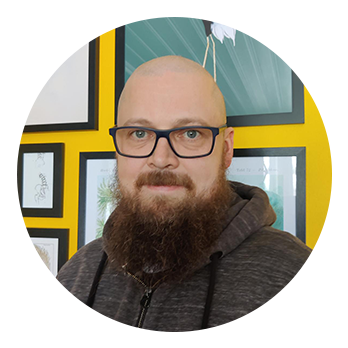 There is no problem that Toni will not solve. Toni is a raw professional in software engineering and programming: "propeller hat" is certainly the correct name for Toni. Gaming technology and virtual reality are especially close to Toni's heart. He also enjoys teaching, which is more subtle than sharing his own knowledge and raising new propeller hats. Toni leads FrostBit's Game & XR Team and also works as an alumni manager for the ICT-field in LapUAS.
—— Master of Engineering