Mobile application to support principals' professional development
ArkTORI is a research-based development project that aims to support and develop the professional skills and management competencies of principals. In addition to the development of training models and packages in the project, these goals are also pursued by producing a mobile application for principals' development planning.
FrostBit's Web & Mobile team produced a mobile application for the project that supports the professional development of principals' leadership competencies. The app provides support to principals on things like completing a development plan, mentoring, networking, and peer support. In addition, the application has a "year clock" to which principals can add entries for themselves, for others, and for municipalities.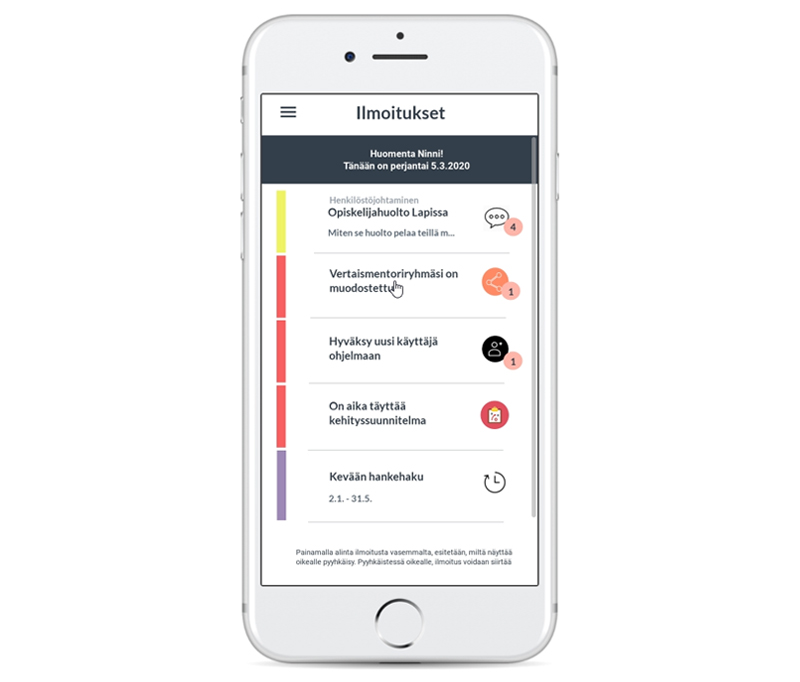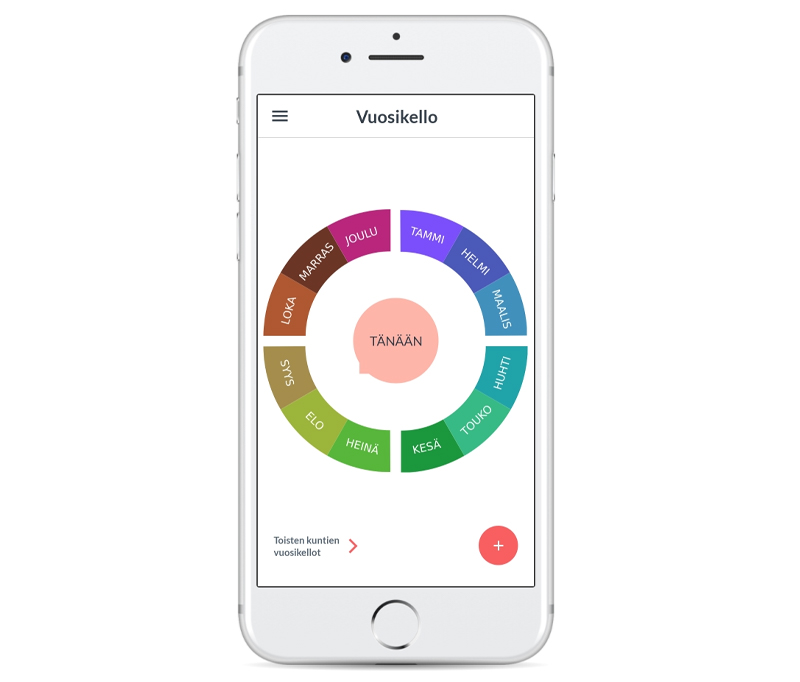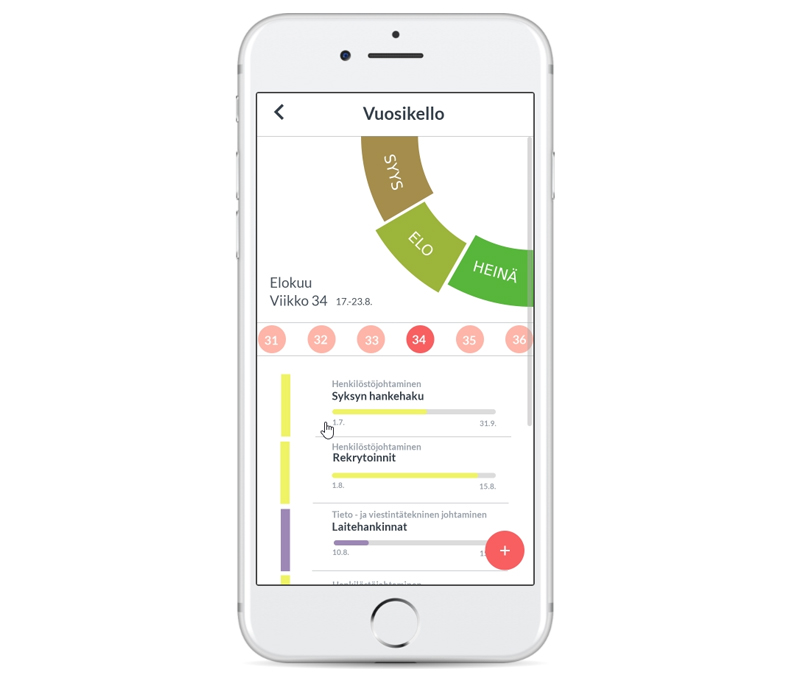 PROJECT
ArkTORI – School Leadership in the Arctic
TIMETABLE
01/01/2018 – 30/09/2021
TOTAL BUDGET
117 041 €
CONTACT PERSON
Tuomas Valtanen / +358 40 687 2919
The project aims to consolidate the strategic management and professional development of principals, in addition to which the resulting mentoring model can potentially strengthen the networking of principals and support their well-being at work. The mobile application will remain in national use and will be developed further even after the project.