Development of forest machine simulation training
New types of learning methods are needed in the training of forestry engineers and forestry engineers, which can potentially be answered with digital solutions and innovative game elements. The MeSi project aims to promote students' working life skills in both felling work and forest entrepreneurship through new pedagogical approaches and learning environments.
In the MeSi project, FrostBit will produce a learning environment that includes a virtual Forest Machine Simulation Environment made for second degree education, as well as a PC-game and Web Interface for University entrepeneurship studies.

The virtual Forest Machine Simulation Environment offers the student the opportunity to learn independently, giving feedback on their performance of wood harvesting exercises as well as their machine handling skills. Data on the student's machine handling skills are collected throughout their study period. The environment data in the simulation are imported from the real world, using the tools of the Virtual Forest 2.0 application. After students have completed tasks in the environment, the data can be exported back to the Virtual Forest 2.0 application and the future growth of trees can be simulated inside the app. In addition, at the end of the study, the student gets into an environment corresponding to a real work situation, where the exercise is to complete the entire logging site in accordance with the actual work situation. In addition to machine handling skills, the student is given feedback from a company-specific perspective, ie how the student's operations affect the company's operations.

In the Web Interface, students are able to get acquainted with nature care and forest machines, e.g. via a map interface, as well as video-, image- and 360-image -materials. In the Entrepreneurship PC-game, you have the opportunity to try out entrepreneurship in the forest industry, through which you can learn about different forest management methods and the possible causal relationships.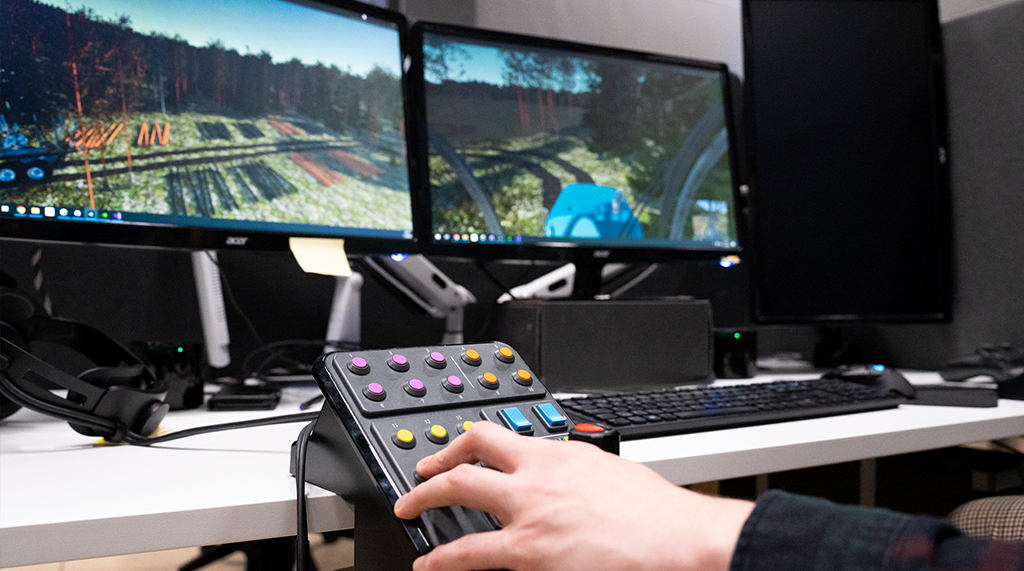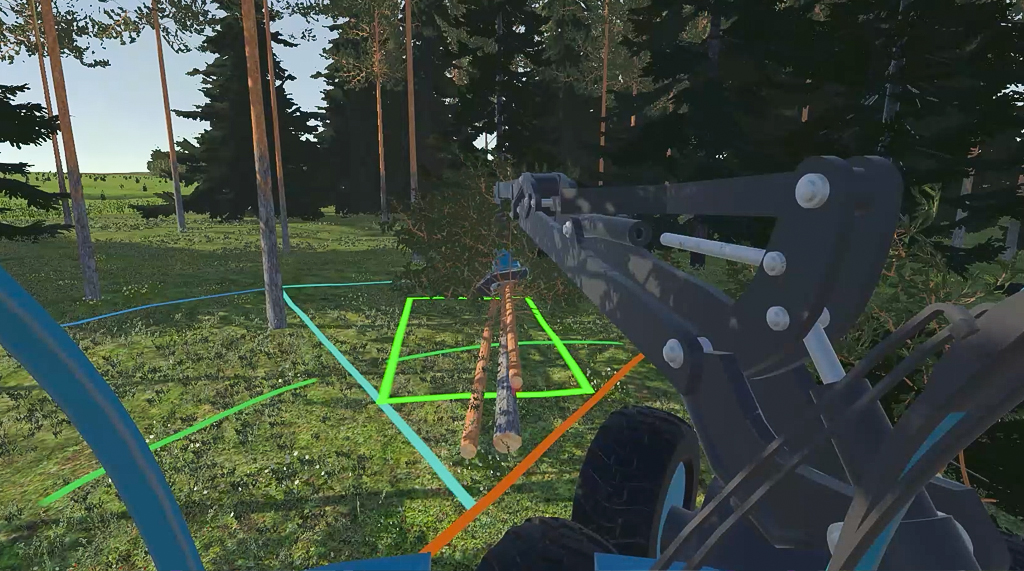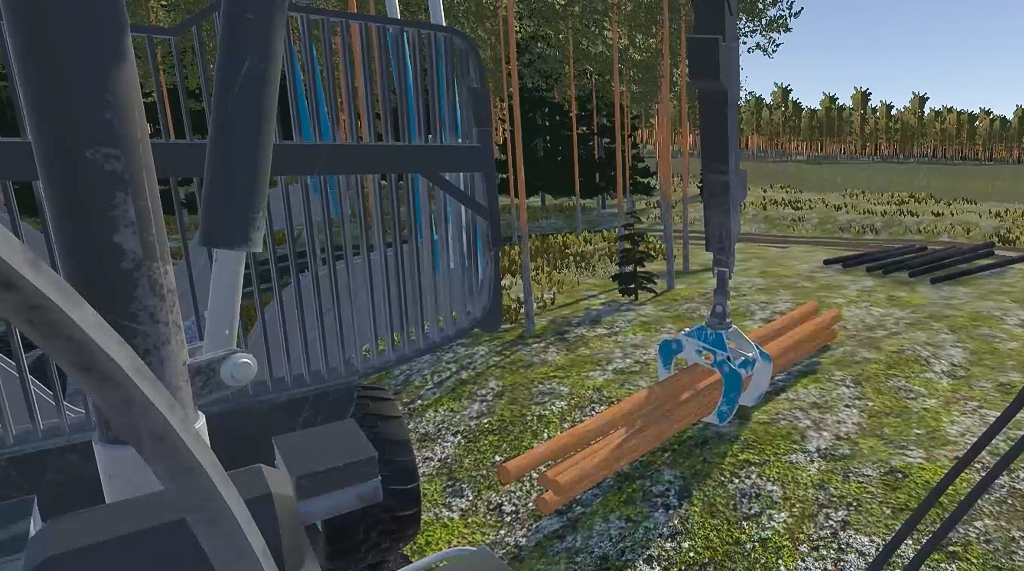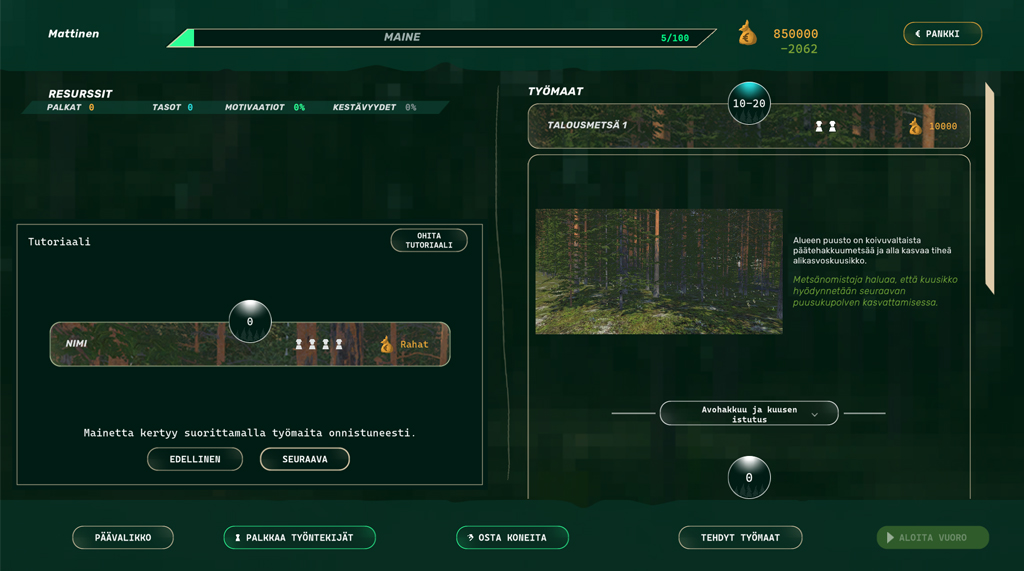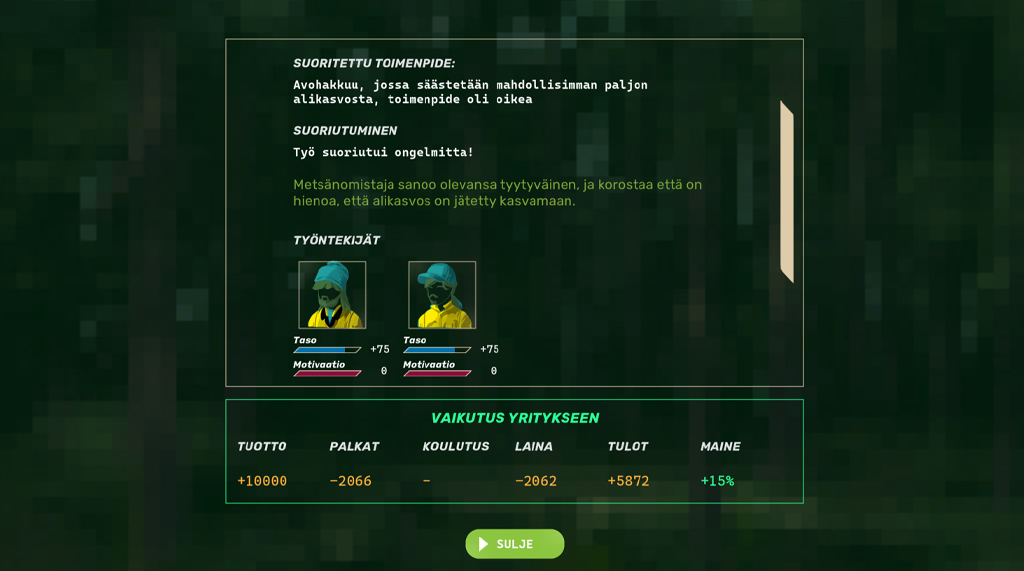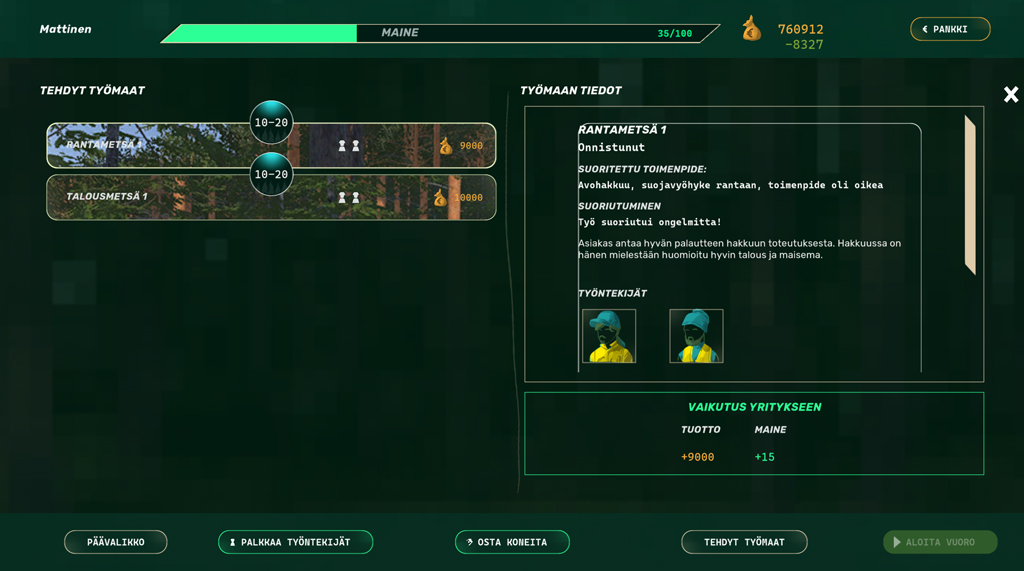 PROJECT
Metsäkone simulaatiokoulutuksen kehittäminen
TIMETABLE
01/02/2020 – 31/12/2022
TOTAL BUDGET
733 332 €
CONTACT PERSON
Markus Korhonen / +358 40 672 5061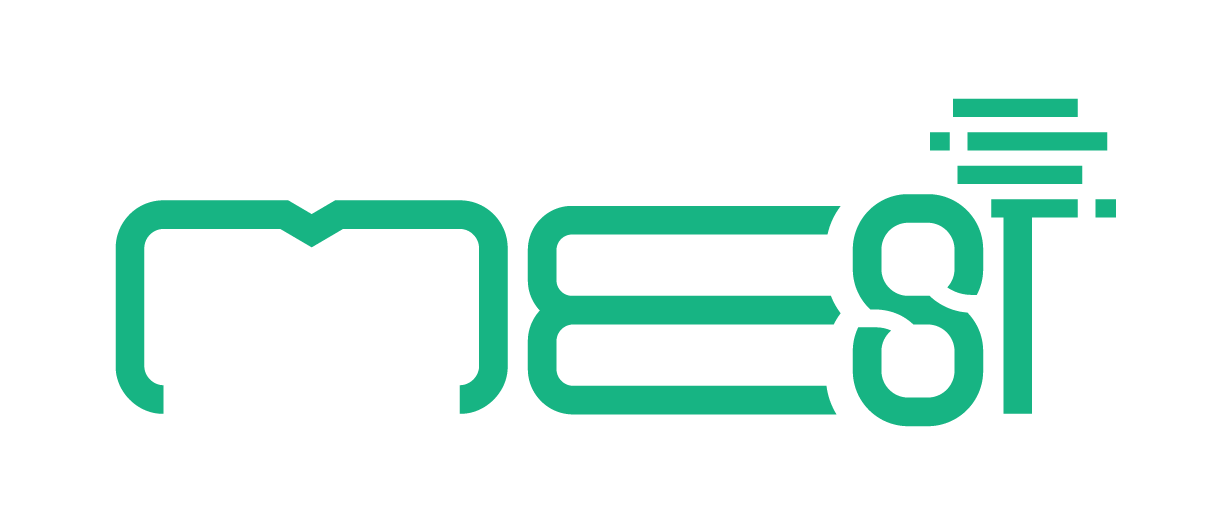 The results of the project are expected to increase the quality of training for forest machine operators and forestry engineers. The virtual learning environment promotes diverse expertise in harvesting, management and forest entrepreneurship. Digital learning solutions promote the overall quality of education and foster new ways of learning. The concrete results provide a comprehensive learning environment.